Amherawdr - Adorned with the Figures of Snakes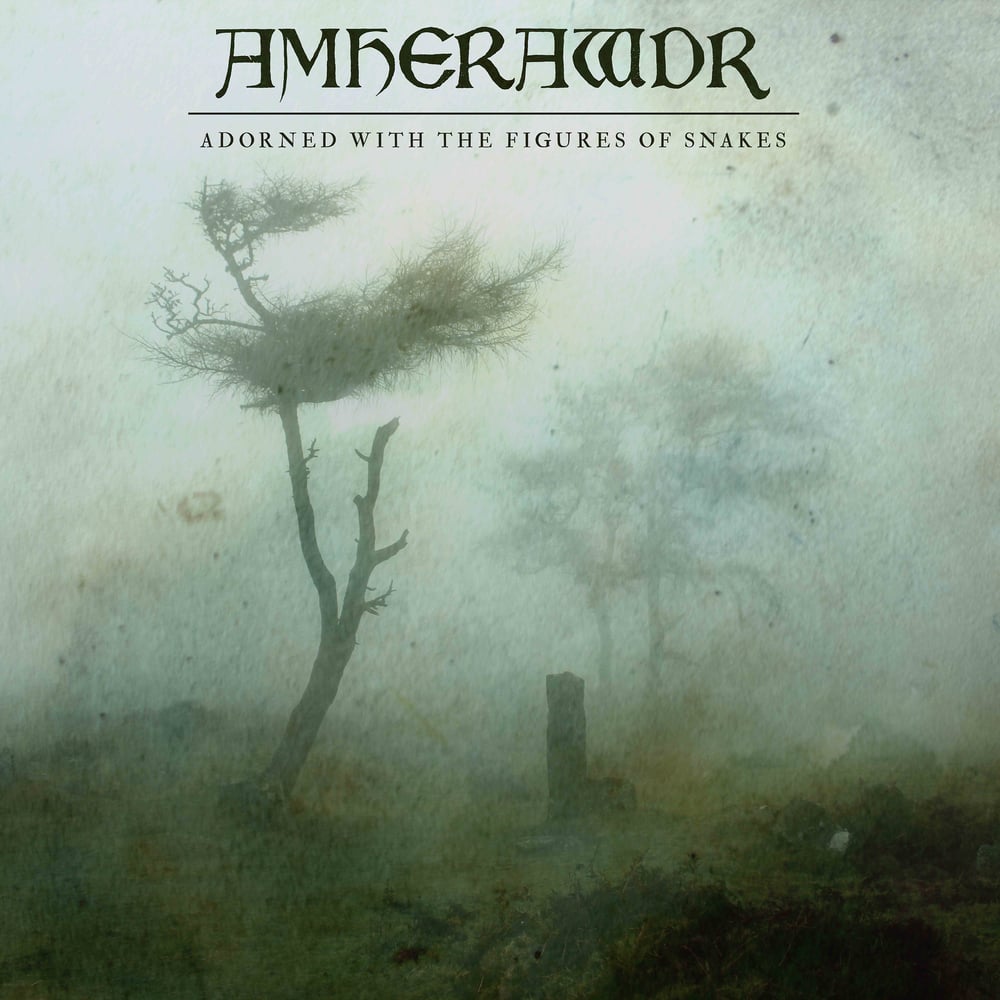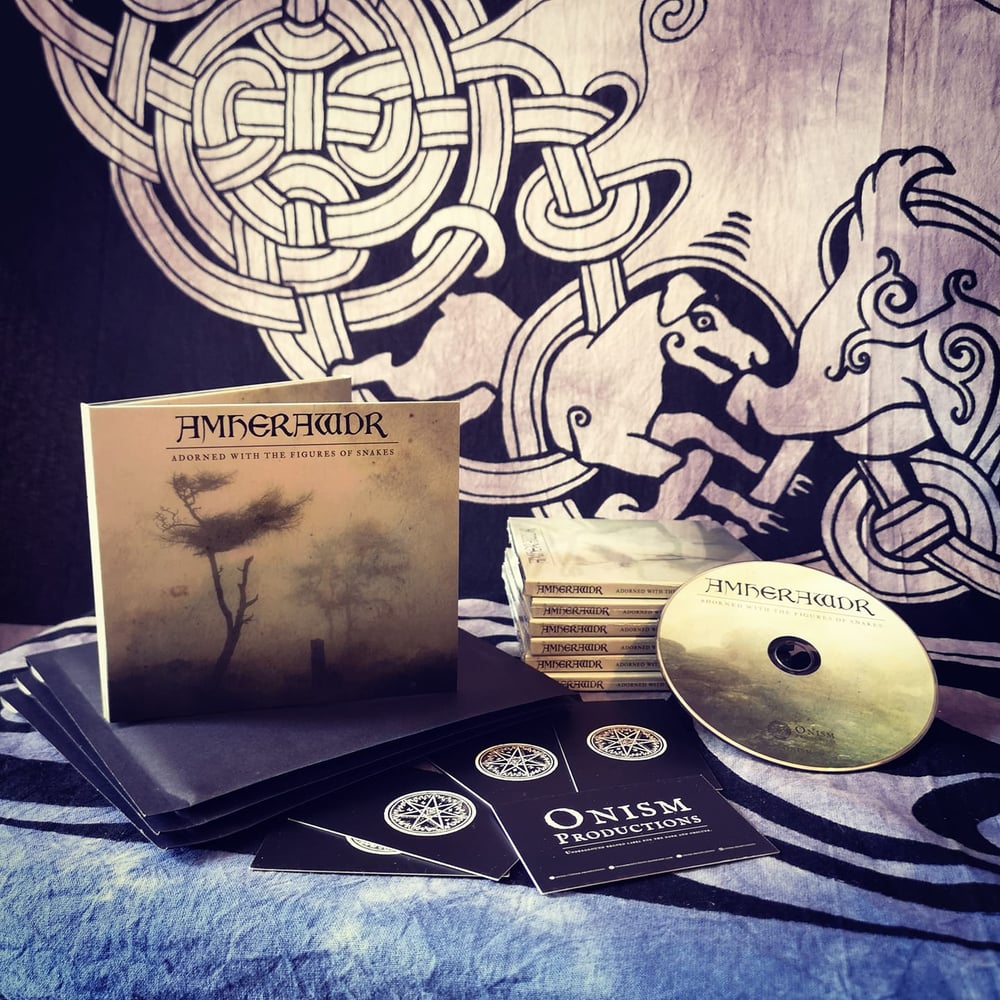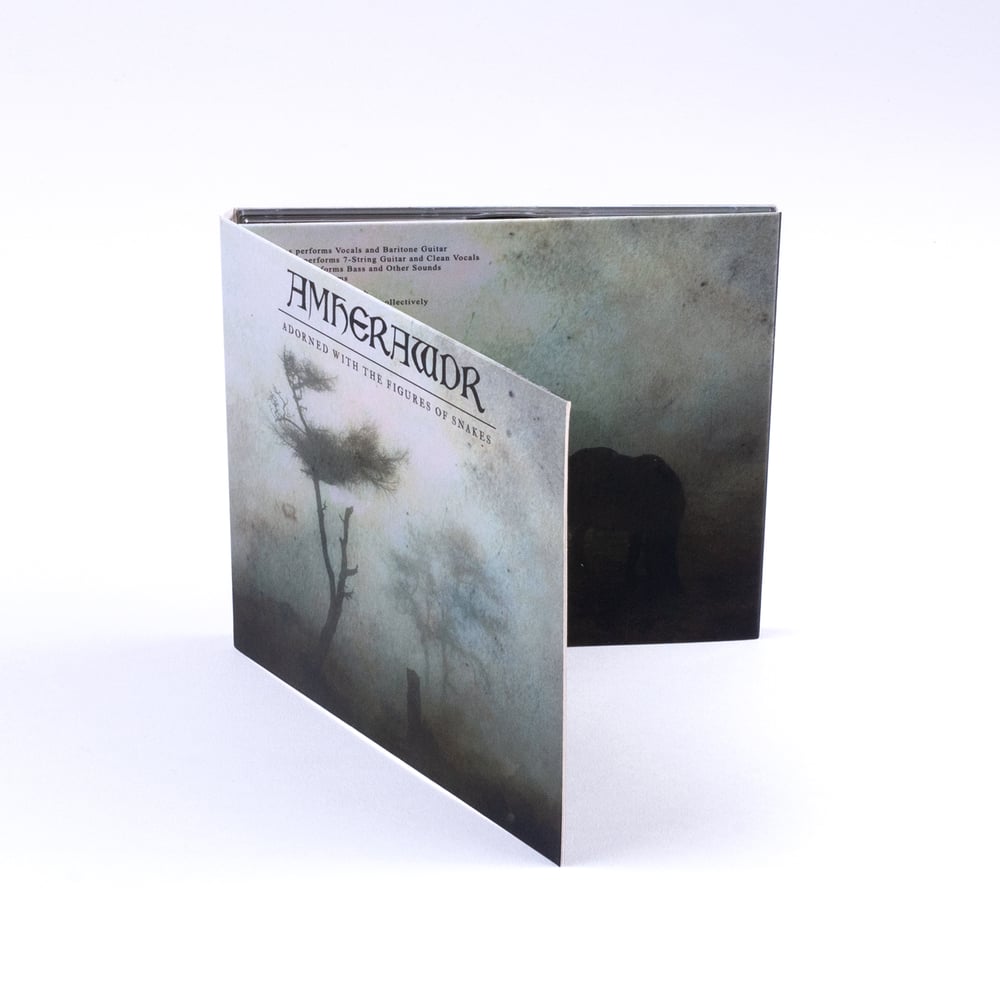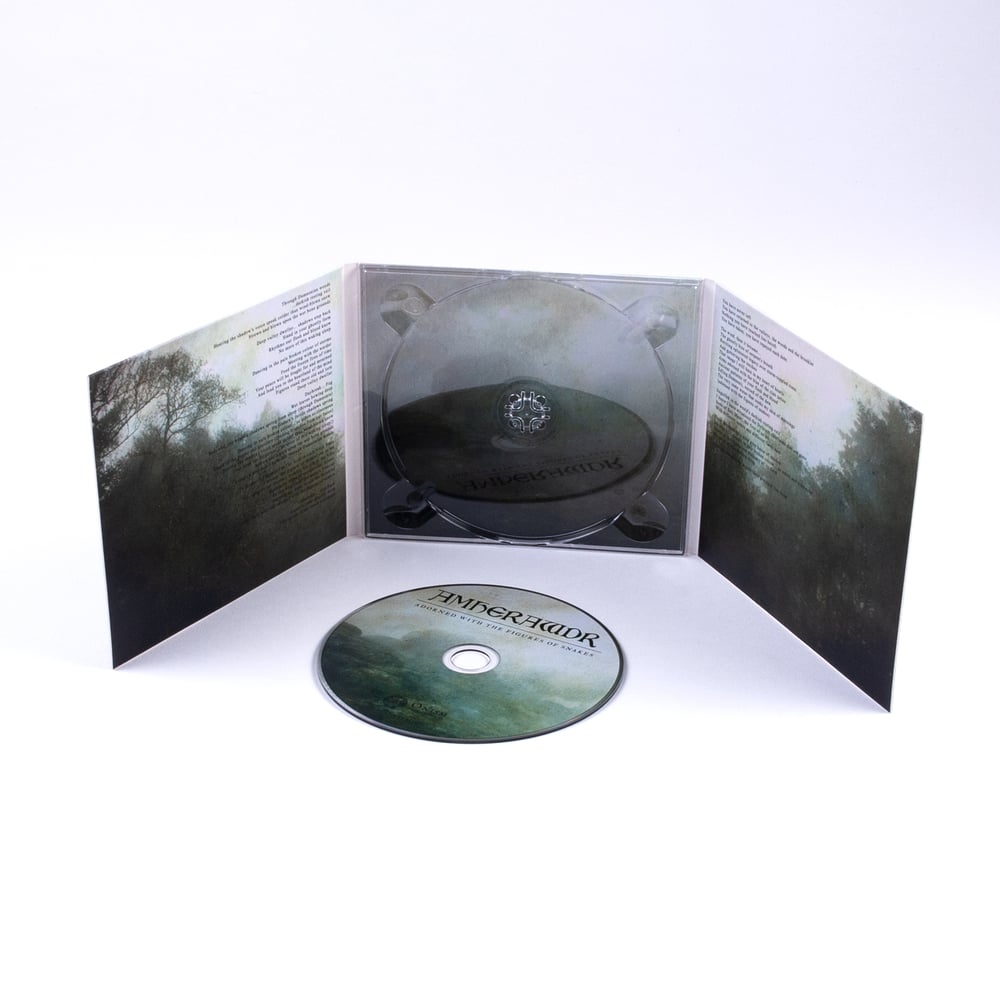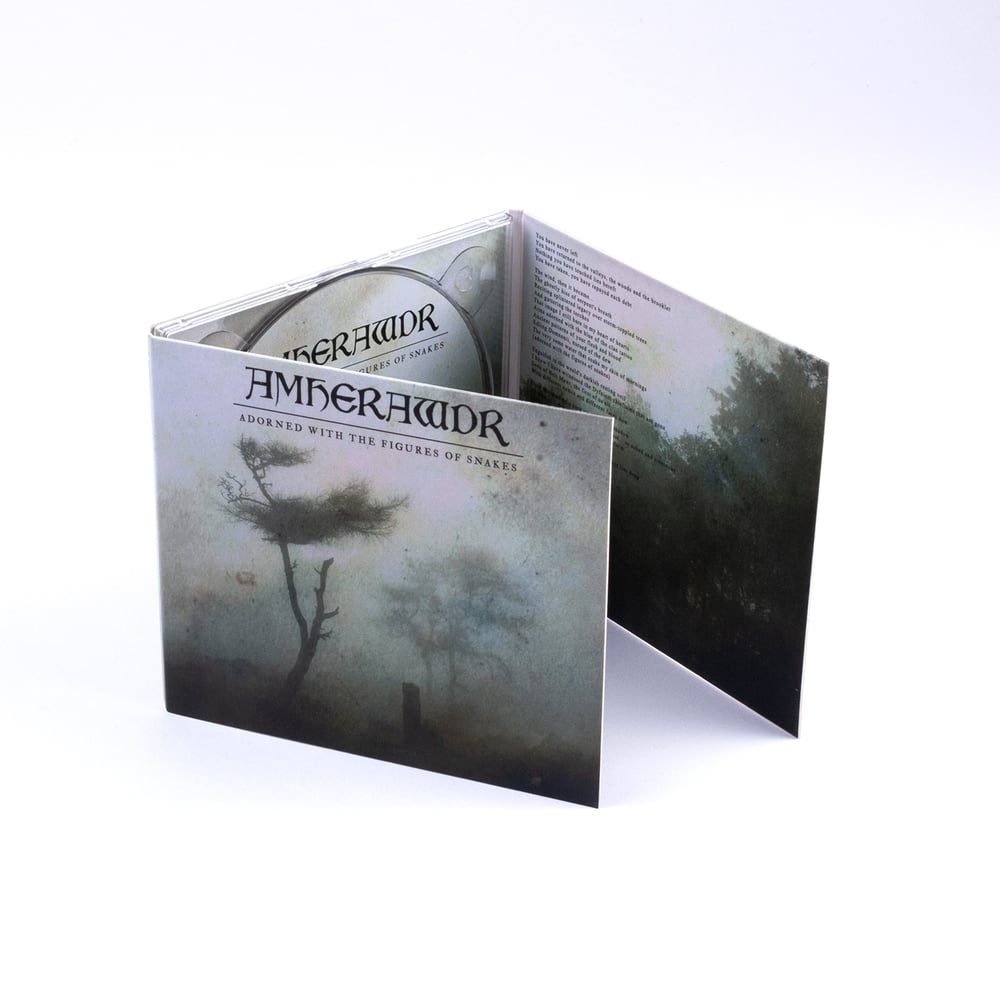 Amherawdr formed in Devon with the intention of writing heartfelt black metal music inspired by the bleak romance and mysticism of ancient Britain. A handful of songs known as The Hidden Valley sessions were composed that most likely will not see the light of day, but this creative period culminated in 2010 with the writing of 'Adorned with the Figures of Snakes', the definitive statement of that original potent intent. Recording of this album was almost completed the following year, but internal differences resulted in an amicable decline that left the band moribund. Winds change, seasons turn, dust gathers.
After a decade in the shadows, this sonic portrait of the heart of old Dumnonia is now given the release it so thoroughly deserves. 'Adorned with the Figures of Snakes' is available for pre-order on limited edition 6-panel digipack and through all digital channels now.
The band 'as was' is certainly dead and buried, but none can say whether Amherawdr may not one day give voice again.